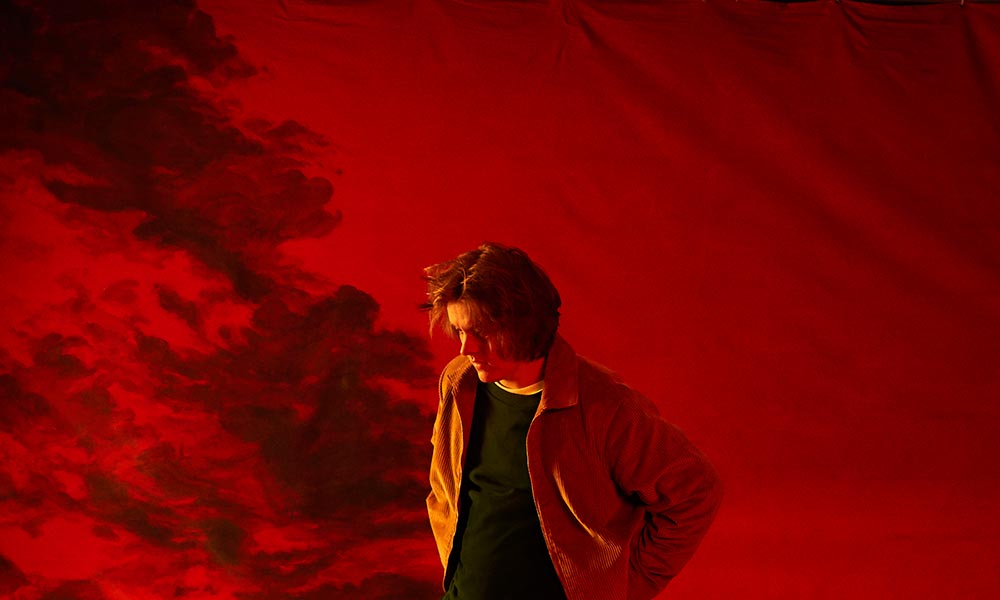 Photo source: udiscovermusic.com
One of my favorite musicians of all time! Lewis Capaldi's newest album;
Divinely Uninspired to a Hellish Extent
is definitely my most played album of the year --most loved one, too! My commentary on the name of the album is... what a contrary! Imagine saying "uninspired" whilst producing inspirational, heart-wrenching, eye-opening hits!
I have loved his vocals since the first time I heard Bruises and Lost On You in 2017-ish. Such energy... such heartbreak... I really felt that... you see, especially during that year, I was experiencing my first romantical roller coaster ride: started being in an intercontinental long-distance relationship. Watched it end too. The whole process was accompanied mostly with songs from Lewis Capaldi (and Dean Lewis!) -- but you see, I learned that even the happiest love story ends, and having yours ended should not discourage you not to love, ok? It's all the package of the story. Like Lewis' song, just... let it roll!
On the other hand, what I'm in awe about is... I couldn't find any other artists who said the exact things I wished to express other than Lewis Capaldi. Hell, he even make me feel sad, angry, even when I'm fine while listening to his songs. This album, personally I think, is a masterpiece! Below is the list of the songs from the album, non-alphabetically arranged with my favorite lyrics from each song. Thank you, Lewis!
And if only I could hold you
You'd keep my head from going under
Bruises
You know that I adore you
Though I couldn't give enough
Hope you'll be safe in the arms of another
Cause I can't take the weight of your love
Lost On You
I wish somebody would've told me
That I'd end up so caught up in need of your demons
That I'd be lost without you leading me astray
Guess that I'm a fool for the way that you caught me
Girl, you make my heart break more everyday
Fade
And I know it's a little late
My timing was never great
I just wanted to let you know
That I won't bother you anymore
I'll be gone this time next year
If you get time enough for me
Sing me a song and send me to sleep
Slip into my headspace while I dream
Spin me a yarn, wrap it up around me
Headspace
I guess I kinda liked the way you numbed all the pain
And you're not here
To get me through it all
And then you pulled the rug
I was getting kinda used to being someone you loved
Someone You Loved
When you hurt under the surface
Like troubled water running cold
Well time can heal, but this won't
Was there something I could've said to make your heart beat better?
If only I'd had known you had a storm to weather
Was there something I could've said to make your heart stop hurting?
It kills me how your mind can make you feel so worthless
Before You Go
Love don't come easy to us
And it's killing me to hang on and hope it's enough
Could you tell me is it all a waste of time?
Are you leaving my love behind?
Baby, say the word and let me know
You gotta give me something
I swear that I won't try to change your mind
If you're leaving my love behind
Baby, say the word and let me go
Leaving My Love Behind
We could find a place to hide
Maybe I could change your heart
So I'm holding out for something more
Let me hold your rolling heart of stone
Weigh down heavy like you did before
Let me hold your rolling heart of stone
Let It Roll
I'm waiting up, saving all my precious time
Losing light, I'm missing my same old us
Before we learned our truth too late
Resigned to fate, fading away
So tell me, can you turn around?
I need someone to tear me down
Oh, tell me, can you turn around?
I wish that I was good enough
If only I could wake you up
My love, my love, my love, my love
Hold Me While You Wait
Thank you for all the mistakes
Thank you for all the pain
I guess somebody else's loss is another's gain
I'm saying thank you to the one
One
I'm not ready to be just another of your mistakes
Don't wanna let the pieces fall out of place
I was only just a breath removed from going to waste
Till I found salvation in the form of
Grace
Don't get me wrong
I'd love to stay too long
Don't get me wrong
I'd love to tell you whatever you want
But haven't you had enough of loneliness?
And haven't we had enough of loneliness?
Don't Get Me Wrong
How come I'm the only one who ever seems to get in my way?
Lately, I've been fucking up a good thing any chances I can get
Somebody to lean on, somebody to hold
It's just another to lead out, before I let go
And I ain't trying to be lonely, solely
But everything I touch turns to stone
Maybe I'm better off on my own
Maybe
Cause love can find a way to make your feet run heavy
Make your heart unsteady
Then it breaks
So I'm praying that you're feeling the same
Hollywood
Darling, nobody said that it would last forever
That doesn't mean we didn't try to get there
I never said that we would die together
That doesn't mean it was a lie, remember
Nobody said that it would last forever